You may personally know someone who has been affected by dementia. Or, perhaps you have been diagnosed and are currently dealing with a related condition. While a diagnosis of dementia can be frightening, it's important to understand that you are not alone. Across the United States alone, there are millions of people and their families dealing with various conditions which yield symptoms of dementia.
At first, most individuals with dementia are able to live at home with the help of loved ones. Families can also get help from in-home care providers and adult day care. But, as the dementia progresses and the patient's needs grow, spouses or unpaid caregivers can become exhausted and overwhelmed. Choosing a memory care facility becomes the best option. If you or someone you love is dealing with dementia, it might be time to speak with someone about options for care including assisted living with memory care.
What is Dementia?
Many people are often confused when it comes to dementia and Alzheimer's. Unlike Alzheimer's or Parkinson's, dementia is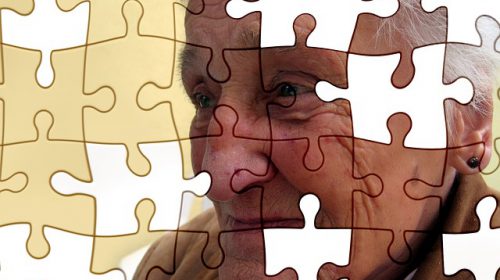 not a specific disease. There are a wide range of conditions that can cause dementia and Alzheimer's is the most common. Dementia is a set of symptoms that are linked to disorders and their negative effects on the brain. Dementia is progressive in nature so symptoms that develop will gradually become worse, causing brain cells to die.
Memory loss is often linked to dementia but memory loss alone does not mean that you will develop dementia symptoms.
7.7 million new cases of dementia are diagnosed every year. Currently, 47.5 million people are living with dementia worldwide. Dementia is one of the leading causes of dependency and mental impairment among the elderly.
Symptoms of Dementia
Since dementia can be caused by such a wide range of conditions and ailments, symptoms can widely vary. Some of the most common symptoms include:
Memory loss
Difficulty communicating
Struggling with complex tasks
Difficulty planning
Loss of motor functions
Personality changes
Increased inappropriate behavior
Paranoia and hallucinations
Lack of reasoning
These symptoms develop due to damaged nerve cells in the brain. Dementia is classified in a variety of ways, often grouped based on the area of the brain that's affected or whether the condition is progressive, such as in Alzheimer's, vascular dementia, and Lewy Body dementia.
In some cases, dementia-like symptoms can be treated and reversed. You will see this often where dementia-like symptoms are caused by infections, immune disorders, nutritional deficiencies, and reactions to medications.
Who Needs Memory Care? Ten Questions to Consider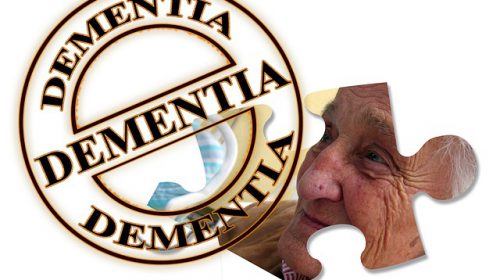 When symptoms of dementia first appear, they might be mistaken for normal aging. When symptoms progress, caregivers might not be sure whether memory care is needed. But, it is important to note that early intervention can lessen symptoms and delay progression of the disease.
Medication and other therapies can help people live safely and comfortably at home for longer. Eventually though, a person with dementia will probably need 24-hour supervision. This usually becomes essential for their own well-being and safety of others. Here are some questions to consider if you're wondering whether a loved one should move to a memory care home.
Has he or she gotten lost in previously familiar territory, as when taking a walk in the neighborhood or running an errand?
Can your loved one state their phone number and address in case they need help returning home?
Does the person forget to lock their doors making themselves more vulnerable to crime?
Have they forgotten to turn off a stove or other potentially dangerous appliance?
In case of fire, do you believe he or she would handle the situation safely?
Has your loved one's level of personal care declined? For example, are they "not themselves" in terms of bathing, dressing or eating?
Is he or she taking medications as scheduled? Are you confident they'll take the correct dosages?
Has he or she become uncharacteristically suspicious or fearful of others?
As a caregiver, are you risking your own health? Are your caregiving duties interfering too much with your other responsibilities?
Could your family pay for the amount of skilled in-home care or adult day care required? A limited amount of respite care could be available for free or at low cost. If extensive help is needed though, a memory care facility could be more affordable.
Memory Care Facilities
Memory care environments are designed for those that need help with some activities of daily living (ADL's) but who still want a level of independence. They provide a safe and secure place with professional staff that is trained to care for people with memory loss.
Many times these facilities are located in a separate wing of an assisted living community. They have 24-hour support, private and semi-private rooms, and locked and alarmed premises to assure no one wanders off.
These facilities usually have common areas for meals, activities and socialization. Care and attention are given to sights, sounds, colors and other factors that create a soothing and comfortable environment.
The Best Way to Find a Memory Care Facility For Your Loved One
There are several ways to find memory care facilities in your area. You can do the research yourself and schedule time to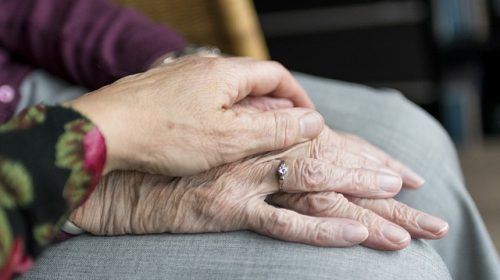 visit the different facilities. This is often time-consuming and, if you don't know the right questions to ask, you may not get all the information you need.
There are several online organizations who will send you a list of memory care facilities in your area but they do not have in-depth knowledge of these facilities like a local senior care referral agency would have.
The best option is to contact a local senior care referral agency. These agencies are established in the community and have local family advisors who live and work in the community. They have in-depth knowledge of each memory care facility, not only in terms of services and amenities, but also about other factors such as staff, reputation, etc.
The local family advisors will spend time with you to understand what you and your loved one needs. Each facility offers different amenities and each facility has their own unique "feel". A local family advisor will help match your needs with the right facilities in the area. Then, they will schedule time for a tour and go with you to make sure all the right questions are being asked. They can also assist you in securing any additional monetary resources you may be eligible for to increase your expendable care budget and we will assist in processing the necessary documents.
---
About Senior Living Options of the Desert
Senior Living Options of the Desert is Southern California's leader in senior living referral. We've been helping families find compassionate care for their loved ones since 2004.
Whether you're looking for independent living, assisted living, memory care, or another form of senior care, our local family advisors will help you find the right option for you and your family. Our mission is to provide families with the best residential care options based on care needs and location, no matter what the budget. And, our services are always FREE.
You can get more information at www.seniorlivingoptionsofthedesert.com.