Among of the many benefits of living in the Palm Springs / Coachella Valley area, a top retirement destination, are the many wonderful organizations that provide products and services for older adults. I have been living and working here for many years and have gotten to know many of the businesses that provide these services. I've decided to highlight one business each month so that you can get to know them as well. This month's business partner spotlight is on Senior Helpers of the Desert.
Senior Helpers
Senior Helpers of the Desert is a premier provider of in-home senior care for the Coachella Valley. They offer tailored home care services ranging from companion care for seniors who need daily assistance to in-depth, specialized care for those with Alzheimer's, Dementia, Parkinson's and other chronic diseases.
Some of the services that Senior Helpers provides include: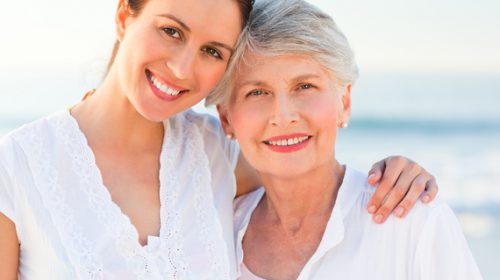 Alzheimer's & Dementia Care
Parkinson's Care
Companion Care
Personal Care
Transitional Care
Chronic Disease Care
VA Benefit Assistance
Respite Care
Surgery Assistance
Wellness Watch
End-of-Life Support Care
Kerry Goss – Owner / CEO
Senior Helpers is owned by Kerry Goss, a Coachella Valley resident for over 20 years. When I asked Kerry why she started Senior Helpers she said, "it's my passion"! As a child, Kerry's ballet class would learn special dance routines and then the whole class would go to local senior care homes where they would perform for the residents there. Kerry vividly remembers the red, sequined dress she wore for a special Christmas performance and the candy canes they used as props. It was a fun, upbeat Christmas tune that they danced to and the senior residents absolutely loved it. She loved seeing the smiles on their faces. That memory has never faded and is part of why senior care is her passion.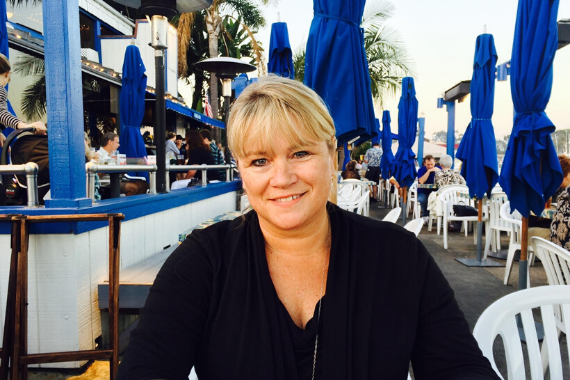 Kerry personally understands what families go through when trying to care for a loved one. Kerry's mom lives out of state and her family was dispersed all over the country, which is common among many families.  When her mom became ill Kerry wanted desperately to be there for her but was not able to provide the day-to-day care that was needed. So, she relied on caregivers and a care team to help her. And, there are many seniors living alone and don't have anyone. Kerry's personal commitment to seniors and their families is to provide the type of care that gives families peace of mind that their loved ones are being well taken care of.
Kerry is an active member of ACT 1, American Business Women's Association (ABWA), Soroptimists, and the Parkinson's Resource Organization. She is also on the Advisory Board of the California Nurses Educational Institute and speaks to student CNA classes on Alzheimer's / Dementia.
Making a Difference
Kerry started Senior Helpers in 2008. When she came across the business concept she said "that's what I have to do"!! She knew that was her calling and immediately decided this was the business for her. "I feel like I'm making a difference", Kerry said. "It's rewarding to be able to help someone in need". What Kerry enjoys most about what she does is helping families navigate the aging process. Through her many years of experience she is able to provide expert advice on things such as activities for seniors, home safety and memory care.
What Sets Senior Helpers Apart?
The training that Senior Helpers is able to provide to both caregivers and clients covers a lot of areas including:
How to work with people with Alzheimer's and dementia
Parkinson's disease
Veterans benefits (including how to eliminate the 90-day waiting period for in-home care benefits)
An Award Winning Agency
Kerry's agency has recently been recognized as one of the TOP achievers within the Senior Helpers system! Through a program called Listen 360, where anonymous surveys are sent to both caregivers and clients, Senior Helpers of Palm Springs has been recognized with the following awards.
2019 Provider Circle of Excellence
2019 Employer Circle of Excellence
2019 In-Home Care National Provider of Choice
2019 In-Home Care National Employer of Choice
For more information on Senior Helpers please contact Kerry Goss at 760-343-5533 or by email at kgoss-ramos@seniorhelpers.com.