Are you caring for an elderly parent or loved one who lives in another city? Are you worried that they are not taking care of themselves or getting the appropriate care that they need? You may want to consider getting help from a Care Manager.
What is a Care Manager?
A Care Manager is a professional who works with seniors and their families to help them find options for elder care and other senior services in their area. Care Managers will provide you with options on care services as well as how much those options will typically cost.
Trying to navigate through the different care options and services available for seniors is daunting. A Care Manager can help you and your family understand and choose the best care options and services available that will meet the needs of your loved one.
How Can a Care Manager Help?
The first thing a Care Manager will do is conduct an assessment of your loved one to identify their needs, any problems they are experiencing, and their eligibility for assistance. They will then suggest a plan to address those needs. The plan may include services such as:
Education, advocacy and support for your loved one and your family
Arranging in-home care assistance or help with other household chores such as housekeeping, yard work, and transportation
Arranging for nutrition assistance such as Meals on Wheels
Assessing financial, medical and legal issues and offering referrals to specialists who can help address existing problems or prevent future issues
Acting as a liaison between you and your aging loved one, especially if you live in different geographical areas
Regular check-ins on your loved one and periodic reassessments
Alerting you or your family if there is a change in condition or if a situation needs to be addressed
Helping assess your loved one's need for more daily care such as a move to an assisted living facility
Assisting with a move to an assisted living facility
Acting as your advocate and providing communication between your family and the care facility
What Type of Training do Care Managers Have?
Care Managers have a wide range of knowledge and experience with services available in their community for seniors, including housing options. They area also keenly aware of the differences in cost and quality of the various services and care options available. Many Care Managers have degrees in Nursing, Social Work or Genentology.
Their knowledge and experience gives them the ability to understand each person's individual needs and advise families on the many options available to them.
What You Can Expect When You Contact a Care Manager
People who work as Care Managers understand that aging can be a difficult and challenging time for you and your loved one. We all want to be independent and take care of ourselves and letting other people help is oftentimes very difficult. Care Managers understand that building trust is key when working with seniors and their families.
They will take the time to get to know you and understand what your individual needs are. The Care Manager will share with you and your family how care management works and what you can expect before you contract with them. They will answer any questions you have and will schedule a time to do a formal assessment when you and your loved one are ready.
Care Managers Help Aging Adults Maintain Dignity and Respect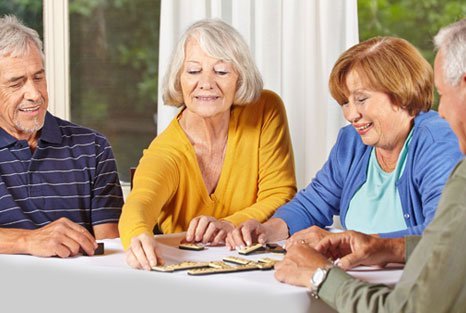 The challenges of aging can be overwhelming. While we all want to remain independent and healthy for as long as possible, chances are great that most of us will need some help at some point.
When older adults are not able to prepare meals, get to doctor appointments, or attend to basic activities of daily living, they can end up in poorer health and jeopardize their ability to remain independent.
Whether its subtle changes over time or an unexpected health emergency, chances are you'll need some help navigating the many services and resources available. A Care Manager can help assess the unique and changing needs of your loved one and offer solutions that can prevent problems from happening in the future.
Giving Families Peace of Mind
The knowledge and experience that Care Managers have about the field of elder care will give you and your family peace of mind that you have an expert on your side.
If you are traveling or live out of state, a Care Manager can be a great addition to your care team, helping to ensure that you have a plan in place to keep your loved one safe.
For more information on Care Managers in the Coachella Valley, please give us a call at Senior Living Options of the Desert. 
---
About Senior Living Options of the Desert
Senior Living Options of the Desert is Southern California's leader in senior living referral. We've been helping families find compassionate care for their loved ones since 2004.
Whether you're looking for independent living, assisted living, memory care, or another form of senior care, our local family advisors will help you find the right option for you and your family. Our mission is to provide families with the best residential care options based on care needs and location, no matter what the budget. And, our services are always FREE.
You can get more information at www.seniorlivingoptionsofthedesert.com.