Choosing an assisted living community is daunting
Moving an older adult or family member to assisted living is a big challenge for many families.
Deciding when it's the right time for assisted living is tough, but once that decision has been made, the next question is how to find an assisted living community that's the right fit.
Some important considerations are that they will be well cared for and that the community is a good fit for their lifestyle and personality. Where the community is located may also be an important factor as many people prefer to be close to friends and family.
Generally, that means looking at your older adult's budget, visiting a few places, and comparing the pros and cons to make a final decision.
A Checklist to help you choose a good assisted living community
To make the process easier, we found a useful free guide that summarizes key information and has a handy checklist. This guide and checklist help you organize your thoughts, notice important details, and compare one community against another.
Argentum (formerly ALFA), a non-profit group for senior living communities, has a free guide and checklist that answers top questions about how to choose an assisted living facility.
The checklist helps you evaluate each community and puts the most important questions at your fingertips. We recommend reviewing the entire guide, but you could also go straight to the checklist in the last section.
What's in the guide:
Pages 1 to 3 – introduction
Page 4 – what are assisted living communities, benefits, pricing
Page 5 – amenities, services, types of care available, payment options
Page 6 – who oversees quality, state regulation inspection reports, how to find a community
Pages 7 to 11 – community review checklist
How to use the assisted living review checklist
The checklist goes beyond the usual questions about assisted living services. It digs deeper and helps you think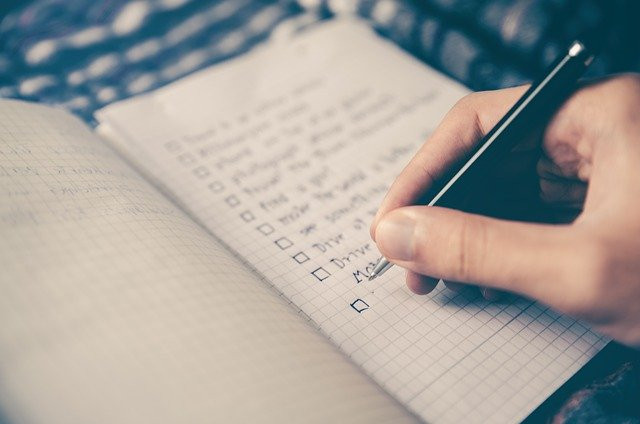 about those "little things" that can be easy to miss as a casual visitor.
These are the important details that give you an idea of what life is really like there and how good the care really is.
Some of the more important questions we identified are:
Are you able to talk with residents about how they like the community and staff?
Are visits with the resident welcome at any time?
Is staff available to provide 24-hour assistance with activities of daily living (ADLs) if needed?
Does the community conduct criminal background checks on employees?
Does the community train staff on elder abuse and neglect? Is there a policy for reporting suspected abuse?
What are the most common reasons why a resident may be asked to move out of the community?
No need to go it alone…there is help!
While this guide is extremely helpful in identifying questions to ask and things to consider, it should not be a reason to navigate this process alone. Senior Living Options of the Desert is a free service for families trying to find the right assisted living community. They are the local, trusted experts in assisted living placement and referral services. And, they have been helping families in our community since 2004.
The Family Advisors at Senior Living Options of the Desert already know a lot of the answers to the questions on the checklist and can be your advocate while you are visiting and evaluating different communities. They know the right questions to ask and will ensure that you are making an informed decision
Next Steps
After you give Senior Living Options of the Desert a call, go ahead and download or print the ALFA Guide to Choosing an Assisted Living Facility (pdf). Be informed before you start your search.
Download the free Guide to Choosing an Assisted Living Community here!