June's Story
Last year June got the news that her dad needed to move to an assisted living community because he needed a higher level of care. The independent living community he had been living in for years was no longer able to care for his needs. He needed a memory care community and he needed to move quickly. Because of the deterioration in his health, he needed assistance getting in and our of bed.
June wanted to make sure that the transition went smoothly for her dad. He had a caregiver that he loved and June wanted to make sure this new move would include her. And, her dad had a cat that he would not part with. So, any old assisted living community would not do.
But, June knew nothing about assisted living communities in her area. She found herself suddenly needing to tour many of them to find out which ones would work best for her dad. She didn't even know which assisted living communities were in her area and had absolutely no idea where to start. On top of that, how would she have the time to research cost, care options, how other residents feel about the facility, their activities, what kind of food is served, and if the facility has a history of violations. Needless to say, June was overwhelmed.
Then, a friend told her about a local company called Senior Living Options of the Desert that is an Assisted Living Referral Service.
What Is An Assisted Living Referral Service?
Assisted Living Referral Services are organizations that help families identify which assisted living community is best for their loved one. Choosing the right residence is a difficult process, especially for those unfamiliar with assisted living and who are currently caring for an elderly person. Assisted living referral services are also helpful for people who live far from their loved ones that require care. Referral services provide significant assistance in narrowing down the choices and they provide their services to families FREE of charge.
Services They Provide
When matching an individual to a specific assisted living community, there are many factors to consider, such as location, cost, current and future care requirements, and amenities. Referral services can provide all of this, as well as more community-specific information in minutes. If you were to try to gather this information from each of the many assisted living communities in your geographic area, it would take you days of phone calls and meetings. It would also subject you to countless sales pitches in which it would still be difficult to obtain the information you need.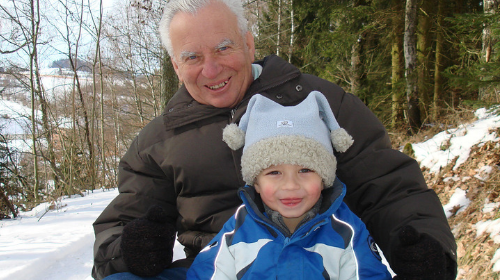 In addition to the obvious information you would want, referral services also have access to information about which a family might not necessarily think to inquire. Information, such as pricing variables, occupancy rates, number of residents, resident to staff ratios, proximity to hospitals, family reviews, and resident complaints. Furthermore, referral services can save you money by helping you understand how to negotiate with the assisted living residence and making sure you get signed up for the correct level of care.
Prior to deciding on a community, most families will take a tour of the residence. Tours are necessary, but vastly time-consuming, difficult, and emotionally challenging. Working with a referral service might decrease the number of tours that are needed from 5 to 6 to just 1 or 2. In addition, they provide scheduling assistance in arranging tours and will accompany you to make sure all the right questions are being asked.
The Benefits Of Using an Assisted Living Referral Service
The benefits of using an assisted living referral service like Senior Living Options of the Desert are:
It is a Free service
They have a comprehensive list of residences in your area
It can save you and your family time and money
They have access to information that you and your family do not have
Reduces the number of tours you and your family will have to take
Provide free tools to help you with your search
How To Best Use a Referral Service
While assisted living referral services help you figure out which is the best assisted living community for your loved one, it is helpful to give some thought prior to contacting them. At a minimum, you should know the location in which you are seeking an assisted living residence.
You should also know the approximate type of care your loved one needs, specifically do they require assistance because of Parkinson's, Alzheimer's / dementia or simply assistance with the activities of daily living.
Finally, you should also know if you are seeking the most affordable facility in the area, a mid-range or high-end residence. Once you contact the referral service, ask them specifically what other factors you should be taking into consideration when choosing an assisted living residence. Keep a list of the factors and request that the referral service research those factors for all the potential communities in your area.
When you've narrowed the decision down to several options, ask your Family Advisor about negotiating with the communities. They should be able to discuss "occupancy rates" and know which fees are negotiable and which are not. A good assisted living referral service will be informative and unbiased about the residences. If they do not know an answer to a question you have, they should volunteer to find that information out. They should not put that responsibility on you. They should also be responsive. Expect answers to your questions (which they cannot answer immediately) within a day or two. If they don't respond within that time frame, expect them to follow up and say when they will be able to respond.
Finally, if you do not like the service you are receiving, do not hesitate to find another service. You are under no obligation to continue working with anyone just because you initially started working with that agency.
---
About Senior Living Options of the Desert
Senior Living Options of the Desert is Southern California's leader in senior living referral. We've been helping families find compassionate care for their loved ones since 2004.
Whether you're looking for independent living, assisted living, memory care, or another form of senior care, our local family advisors will help you find the right option for you and your family. Our mission is to provide families with the best residential care options based on care needs and location, no matter what the budget. And, our services are always FREE.
You can get more information at www.seniorlivingoptionsofthedesert.com.